June 9, 2019
Episode 57 – Tinker After Dark – Tinker Tales by the Fire
Tinkers back! With the green light to speak as he wants, we get some excellent stories and great retrospectives!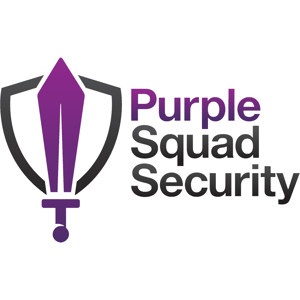 There were more than a few of you who were anxiously awaiting his return, and he's back!  Tinker joins me once again to share some stories from his adventures in hackerland.  In addition, I have given Tinker free reign to speak as he chooses, and naturally I participate as well.  Fair warning, this is not safe for work or sensitive ears.  I do ask that you try not to be offended, as his stories and reflections on those events makes for one excellent episode.
Some links of interest:
---
---
We have a new store!  Come check out the various Purple Squad Security goods you can buy to share your following and help the show.  From stickers to mugs, we have a few items up for sale:
https://purplesquadsec.com/store
Want to reach out to the show?  There's a few ways to get in touch!
---
---
Thanks for listening, and as always, I will talk with you all again next time.
Find out more at http://purplesquadsec.com