September 1, 2019
Episode 60 – Tabletop D&D with Ken Johnson & Seth Law from Absolute AppSec
Ken Johnson and Seth Law from the Absoute AppSec Podcast join me for another Tabletop D&D episode!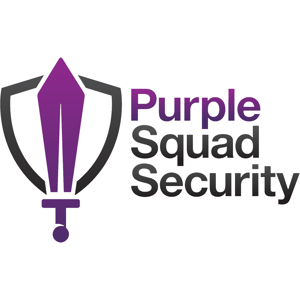 The hiatus is over! Welcome back everyone to the latest episode of the Purple Squad Security podcast! In this episode we have Ken Johnson and Seth Law from the Absolute AppSec Podcast joining me for the latest session of Tabletop D&D. Enjoy!
Some links of interest:
---
---
Want to hear about a new Infosec con?  If you're in and around the Waterloo region area in October, why not check out Cyber City!  This is Waterloo region's premier information security conference.  Tickets are on sale now!
---
We have a new store!  Come check out the various Purple Squad Security goods you can buy to share your following and help the show.  From stickers to mugs, we have a few items up for sale:
https://purplesquadsec.com/store
Want to reach out to the show?  There's a few ways to get in touch!
---
---
Thanks for listening, and as always, I will talk with you all again next time.
Find out more at http://purplesquadsec.com